Dr. Nicole Frederick - 02 / May / 2021
Local Professional Development Opportunities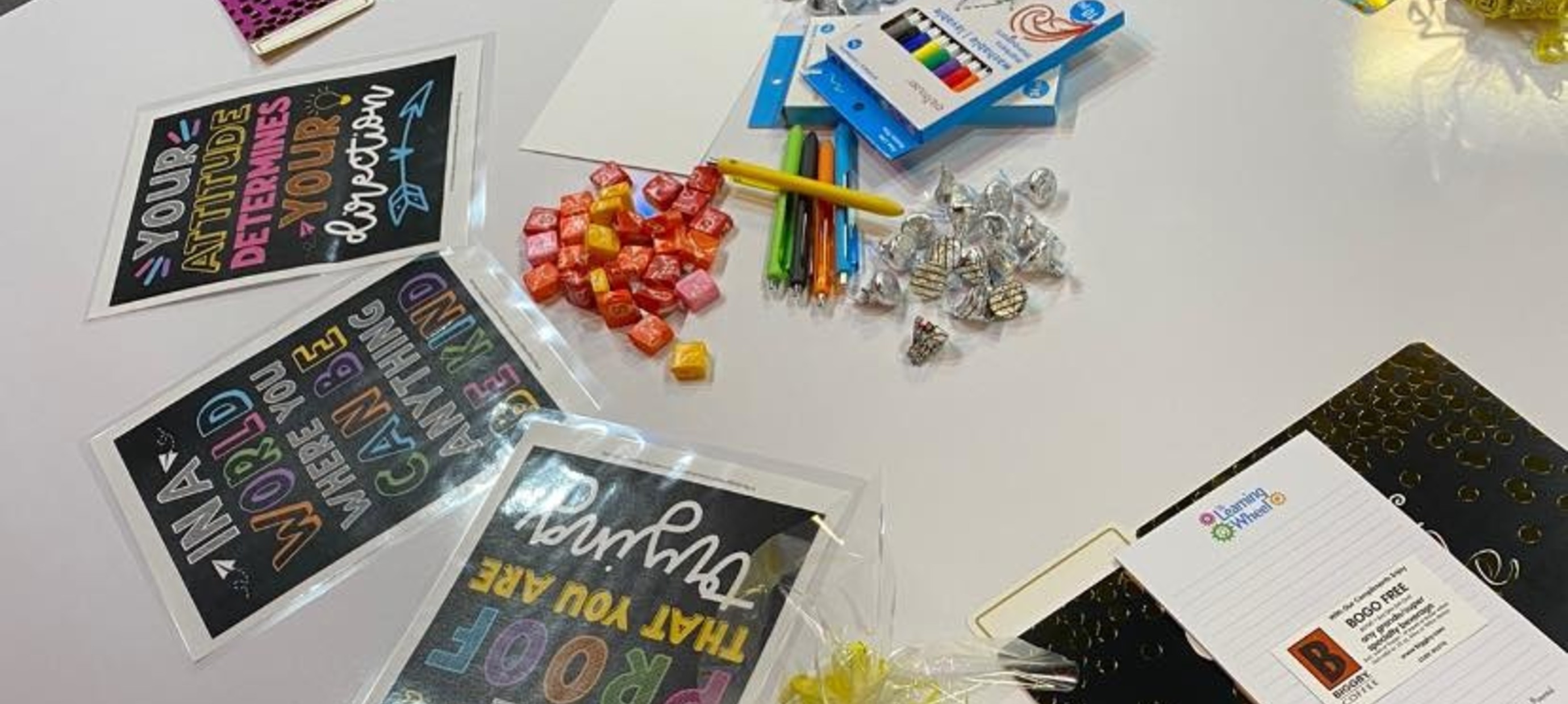 Professional Development is an integral part of growing both personally and professionally as educators. The staff at The Learning Wheel highly values the opportunity to learn together and collaborate to enhance our craft so that we can continue to make an impact in the lives of students. We are excited to announce that we are offering PD opportunities for teachers to earn SCECHES to both districts and individual schools. If you are a teacher and are interested in your own growth opportunities, please consider one of our workshops held here at the Learning Station. 
Our mission is to create engaging, relevant, and highly practical sessions that provide teachers with information that they can take right back to their classrooms and use. Through storytelling, humor, authenticity, and transparency, we seek to connect with our audience in powerful ways. We offer opportunities to ask questions, collaborate, and reflect. We encourage our teachers to be self aware and genuine in their participation so that they can make the most of their time with us. Check out this testimonial from a recent participant:
"I recently had the privilege to take a PD Workshop with The Learning Wheel. Myself and my colleagues were able to take the day and broaden our knowledge of positive emotions in the classroom. Specifically how to be emotionally educated with our students. The PD was a wonderful blend of new ideas and collaboration. The presenters were fabulous, accommodating the day's activities to fit what we already knew and what we wanted to know more about. At the end of the day, I was excited to get back to the classroom to use my skills in positive emotions to leverage a great class community. I very much felt heard and understood by the staff at The Learning Wheel. I can't wait to see what else they offer for learning workshops! 5/5 would recommend to other educators." ~Alyse 
Check this out!!! We are offering a Summer Teaching Academy August 9-12 from 9:00 a.m. to 3:00 p.m. daily with a variety of topics and presenters. SCHECHES will be available for each session. Plan to join us for the week! Stay tuned for for more information that will be posted on our Facebook page.